Abreva Cold Sore Medication and Pain Relief
Don't let cold sores stop you in your tracks. Used at the first sign of a tingle, Abreva® Cream acts fast to tackle a cold sore at its source. Abreva® cold sore cream can heal a cold sore in as few as 2½ days* when used at the first sign of an outbreak. Nothing heals a cold sore faster.**
Abreva® Cream contains the only non-prescription ingredient approved by the FDA to shorten the time it takes to get rid of a cold sore. Its unique formulation uses the active ingredient Docosanol to penetrate deep into the heart of your cold sore and block the virus from infecting other cells.***
When you feel pain and burning from the cold sore or blister, Abreva has you covered with Abreva Rapid Pain Relief gel. It delivers quick, targeted relief from the first application.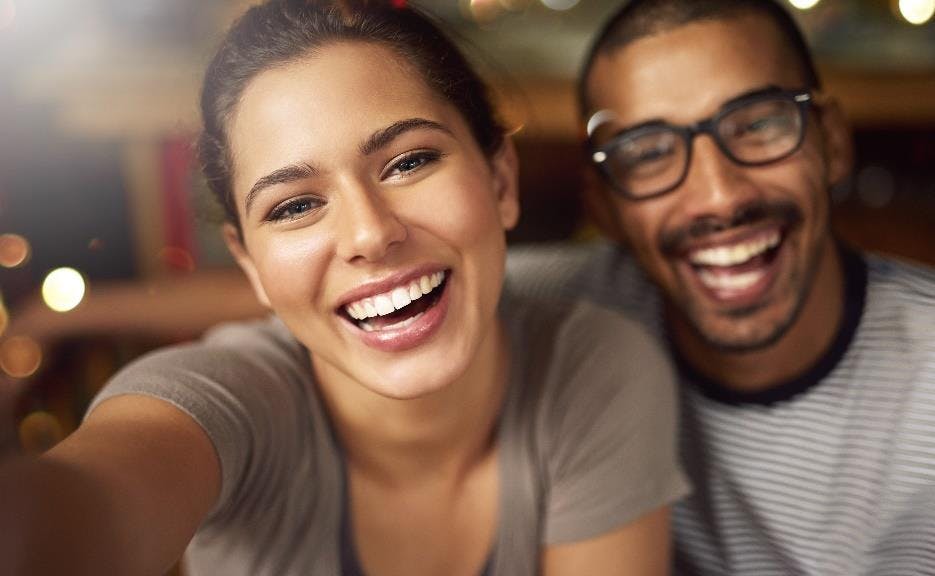 From the makers of Abreva cold sore anti-viral cream, NEW fast acting Rapid Pain Relief for cold sores*
From the experts in cold sore care, Rapid Pain Relief from Abreva is formulated with maximum strength lidocaine for a rapid numbing effect and hydrating glycerin to prevent painful cracking. From the first application, this max-strength gel formula provides targeted relief from pain and throbbing associated with cold sores, easing your physical discomfort.
*Targeted pain relief from the first application
Abreva® Cold Sore Cream Works Fast* – Whatever Your Cold Sore Trigger
Cold sores are small blisters that develop on the lips or around the mouth. Caused by the herpes simplex virus (HSV-1), cold sores are highly contagious – that's why you need to act fast.
Cold sore triggers include viral infection or fever, stress, fatigue, exposure to sunlight and wind, hormonal changes and a weakened immune system. Reach for Abreva® Cream at the first sign of a cold sore tingle.
Get help and advice on dealing with cold sores and see how Abreva® compares as a cold sore treatment.
Learn more about Abreva® Cream.
Abreva® Cream

You could heal your cold sore in as few as 2½ days* when used at the first sign.

Use only as directed.

*Median healing time 4.1 days. 25% of users healed within 2½ days.

What can trigger a cold sore?

*When used at the first sign
Learn about common cold sore triggers
Abreva Reviews – What users say about Abreva Products
"Abreva® is worth its weight in gold. I'm astounded that it started working so quickly and so well."
5 Star Rating
Barb, Pennsylvania
*When used at the first sign
*Abreva contains the only OTC ingredient approved by the FDA to shorten healing time and duration of symptoms.
Stay ahead of a cold sore outbreak – find out how to avoid cold sores, manage your cold sore triggers and get expert advice on treating cold sores when they strike.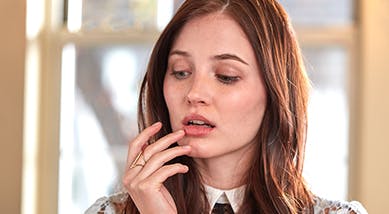 HOW YOU CAN AVOID SPREADING COLD SORES
Learn how to minimize the risk of spreading cold sores with these easy tips.

IF YOUR COLD SORES KNOCK YOUR CONFIDENCE, YOU CAN FIGHT BACK
Learn how to stay confident when a cold sore strikes.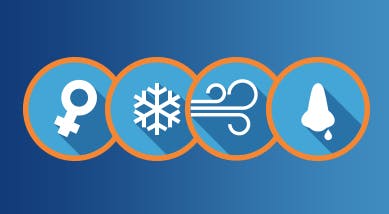 MANAGE YOUR COLD SORE TRIGGERS
Cold sore triggers can be different for everyone. See what your triggers are so you can learn how to manage them.