Abreva Cold Sore Treatments and Pain Relief Products
Looking for the tools to tackle your cold sore? Consider two different types of cold sore products: products that help heal the sore itself, and products that relieve pain and discomfort immediately. While Abreva® Cold Sore Cream blocks the cold sore virus to help prevent its spread to nearby cells, Abreva® Rapid Pain Relief is the go-to for fast-acting relief. When you feel a cold sore coming or if it has already arrived, choose one or the other from this toolkit for healing or relief.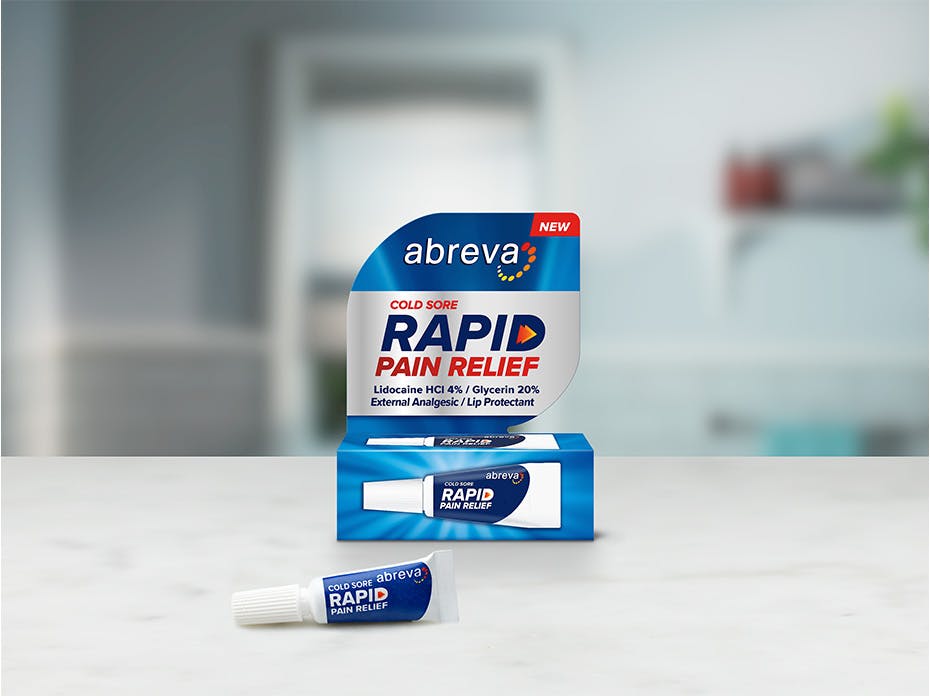 Abreva® Rapid Pain Relief
Relieve cold sore pain and discomfort with Abreva® Rapid Pain Relief, a new product from the experts in cold sore treatment. From the first application, Abreva® Rapid Pain Relief provides fast-acting relief from painful cold sore symptoms like tingling, throbbing and burning. Get back to being yourself fast with ingredients like maximum strength lidocaine—a powerful numbing analgesic—and hydrating glycerin.
Fight cold sore pain and beat the cold sore virus with this toolkit of powerful products for maximum strength treatment.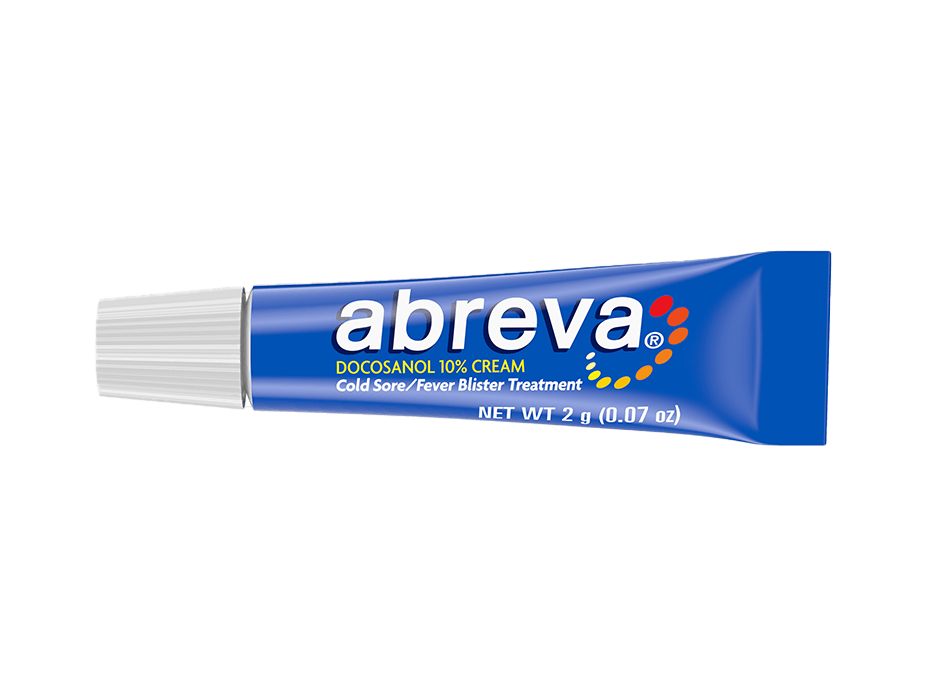 Abreva® Cold Sore Cream
When used at the first cold sore tingle, Abreva® Cold Sore Cream can heal your cold sore in as few as 2.5 days.* While many people turn to natural remedies for cold sores, they only provide temporary cold sore support. Abreva® Cold Sore cream uses clinically proven healing ingredients to stop cold sores from spreading, provide a barrier to protect healthy skin cells and speed up the healing process.** Containing the only non-prescription ingredient approved by the FDA to shorten cold sore healing time, Abreva® Cold Sore Cream reduces the duration of uncomfortable cold sore symptoms like pain, burning, itching and tingling. Abreva® Cream is a smooth, white cream that dries clear without any unpleasant smell or taste.
* Median healing time is 4.1 days. Twenty-five percent of users healed within 2.5 days
**Based on laboratory studies